About Us
Black Swan Media is a photography company founded by a renowned and passionate photographer Lilly Maingi.
About the founder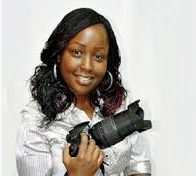 Lilly Maingi is a passionate and enthusiastic photographer,  based in Kilimani, Nairobi – Kenya. Known for her keen observational eye and ability to present her subjects in the most beautiful and flattering way, Lilly has shot for an array of recognized companies, brands,  advertising agencies and hundreds of satisfied individuals .
Lilly's peers have lauded her work for bringing to life unexpected beauty and flattering moments.
Lilly's style is best described as structured, yet candid. Organic, yet all-encompassing. Her all around laid-back personality lends itself to calming the nerves of the occasional jittery brides and nervous clients.
"My favorite photographs are the ones that challenged me most as a person and second as a photographer."
In her spare time, you can find Lilly applying her creative talents to arts & crafts and interior decorating.
Our clients

	    


		

    






What they are saying
You exceeded our expectations and we look forward to working with you again.

A picture is worth a thousand words, but your pictures leave us speechless. Your creativity and timing caught the beauty and essence of our event. You are amazing and truly fun to work with. You are like family and we plan to recommend you to all of our friends.

Thank you so much for the amazing job that you did for us. You are creative, you certainly captured the moment - and you took some wonderful candid shots